Whether a tribute to French cinema, a dive into the heart of the 1970s, or a visual history of the London rock scene, ten photographic treasures showcase fashion and art in general. Buy one as a gift or for your own coffee table!
1/ Ice Cold: A Hip-Hop Jewelry History by Vikki Tobacco
Welcome to the temple of bling! This oversize volume, resembling a block of ice, traces the history of hip-hop jewelry from the 1980s through the present. Stories and iconic images document the glamor side of hip-hop which helped redefine the world of jewelry, luxury, and style. A prize gem in any library.
Vikki Tobak, Ice Cold: A Hip-Hop Jewelry Historybags, €80, 388 pp.
2/ Some Say Ice by Alessandra Sanguinetti
Alessandra Sanguinetti freezes time as if it were ice, allowing those around her to live seemingly forever. Using black-and-white images, she documents her stay in Black River Falls over the course of past eight years. The Magnum captures the ghostly character of this small Wisconsin town. A journey through time and vision of the melancholy everyday.
Alessandra Sanguinetti, Some Say IceMack, £50, 148 pp.
3/ Refractions 2 by Ralph Gibson
In Refractions 2, Ralph Gibson ruminates on art and photography. Truly introspective, the book gathers unpublished notes from the master of black-and-white image. It is a manifesto for a new visual language embodied in an aesthetic bordering on abstraction, as well as a valuable compendium of intellectual, philosophical, and practical advice for future photographers.
Ralph Gibson, Refractions 2Brilliant Graphics. €46.95, 240 pp.
4/ Dior by Sarah Moon
When the vision of the House of Dior meets the feminine gaze of Sarah Moonone of France's most iconic fashion photographers, the result is a unique visual story. Moon's images trace the history of the high fashion brand from its founding in 1946. From the New Look to Maria Grazia Chiuri, Moon revisits the Dior archives. An exceptional collection of prints and texts by the artist, this box set is a wonderful tribute to Dior himself. The perfect gift for fashion lovers.
Sarah Moon, Diorwith texts by Maria Grazia Chiuri, Sarah Moon, and Olivier Saillard, delpire & co., 3 volumes in a slip case, €120, 240pp.
5/ Who Are You, Polly Maggoo? by William Klein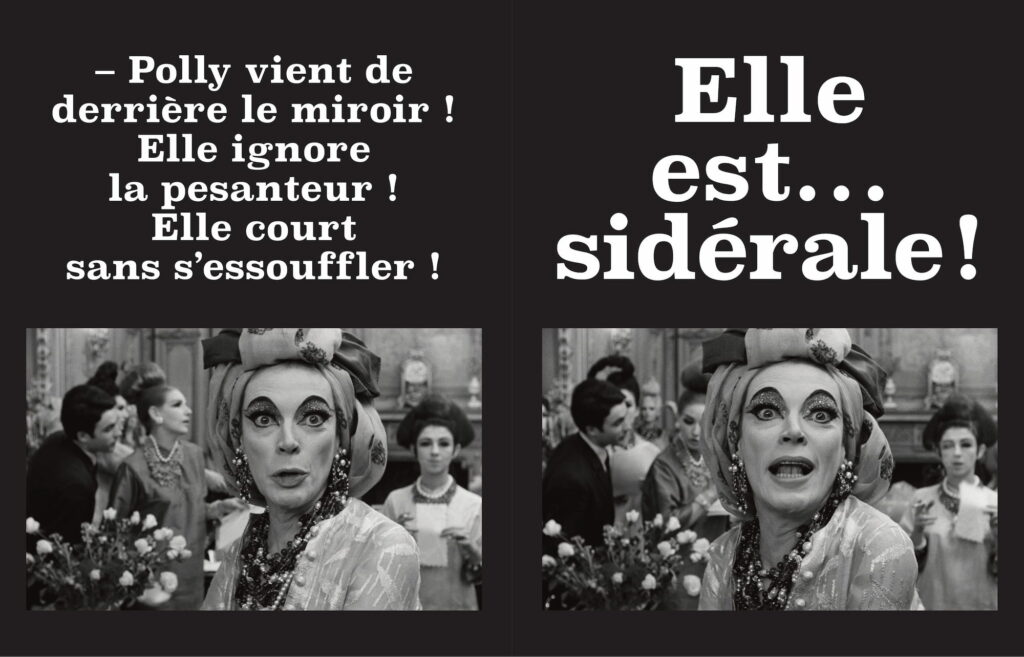 This groundbreaking book from depire & co. transforms William Klein's cult 1966 film Who Are You, Polly Maggoo? into a photo novel. All the images in the book are film stills, and the text follows the script. William Klein transformed this unvarnished self-portrait of the haute-couture supermodel Polly Maggoo into a satire of the world of fashion and media. An incisive look at an era, the book combines black humor, social criticism, and poetry. Like the film it is based on, the volume is timeless and decidedly modern.
William Klein, Who Are You, Polly Maggoo?delpire & co, €65, 544 pp. Text in French.
6/ Kali : Artographer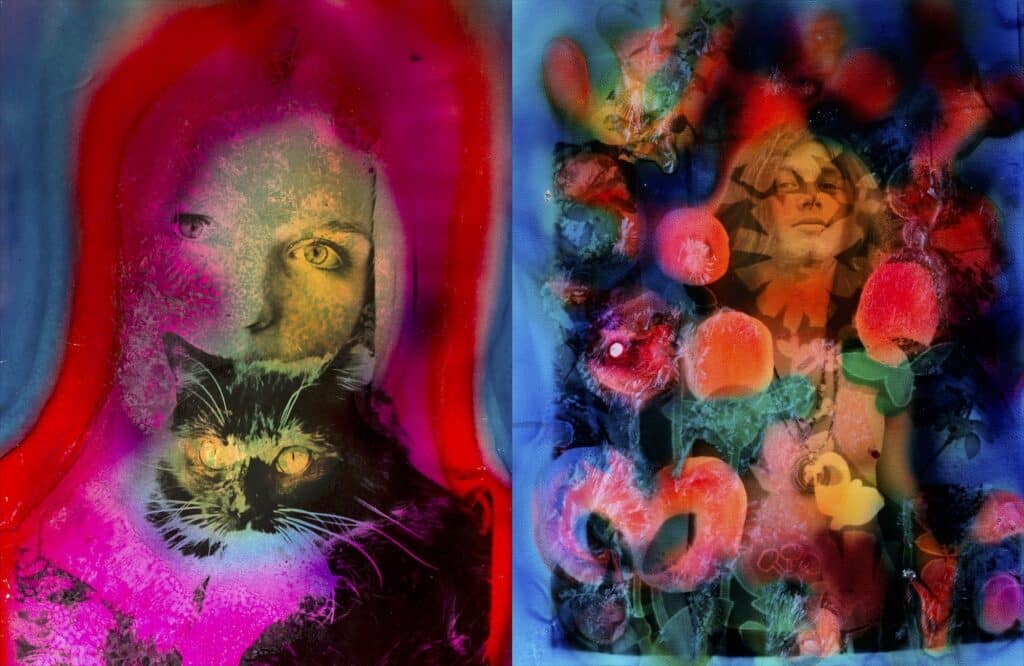 Warning: unidentified images! Kali: Artographer contains decades of experimentation. Kali, whose real name is Joan Archibald, was a pioneer of alternative photography. She coined the term "artography" to describe her pictorial works, which combined painting, collage, and photography, molding reality to the artist's imagination. Archibald's vivid, psychedelic, intensely colored Polaroids had remained locked away in suitcases for nearly forty years before being rediscovered by her daughter Susan. The book reveals the lost work of an artist straddling futurism, surrealism, and mysticism.
Len Prince and Matt Tyrnauer, Kali: ArtographerpowerHouse Books, €50, 224 pp.
7/ Annie Leibovitz
This imposing volume published by Taschen gathers forty years of era-defining photographs. From her reportage for the Rolling Stone magazine in the 1970s to her conceptual portraits for Vanity Fair and Vogueit highlights the career of the famous portrait photographer Annie Leibovitz. Her iconic and intergenerational images capture the spirit of the time.
Annie LeibovitzTaschen, Slipcased hardcover, €125, 556 pp.
8/ Philippe R. Doumic, The Eye of Cinema
Philippe R. Doumic made his debut during the heyday of the 1960s' young French cinema. On commission for UniFrance, he made numerous black-and-white promotional portraits of those whose films enjoyed growing success in France and beyond. Doumic immortalized actors and actresses, technicians, and directors, as well as the rising stars of the golden age of French cinema. A tribute to the man and his work, this book gathers nearly 200 celebrity photographs. It is a unique testimony to a dream era in the history of the seventh art.
Laurence Doumic-Roux, Philippe R. Doumic, The Eye of CinemaCapricci Éditions, €39.90, 240 pp.
9/ SHOT! by Rock, The Photography of Mick Rock
Mick Rock lives up to his name. Known as "the man who photographed the 1970s," he documented the London rock scene in his saturated color photographs and portraits of the most emblematic stars of this extraordinary era in music and film. The book showcases Mick's entire body of work alongside stories of famous musicians and rock'n'roll legends. A must-have for fans of rock and the history of music!
SHOT! by Rock: The Photography of Mick RockSimon & Schuster, €60, 272 pp.
10/ New French photography 70′ (in French)
In France in the 1970s, photography broke free of conventions, revolutionized artistic practices, and invaded the cultural space. A source of inspiration that allowed an entire generation to express itself freely, the New French Photography saw the emergence of a cohort of artists and auteurs. The book features numerous testimonies to the era, contemporary analyses, and over 200 images that illustrate this brief yet subversive period.
New French Photography 70'with texts by Carole Naggar, Coline Olsina, Claude Nori, and Hervé Lego, contrejour editor, €40, 244pp.